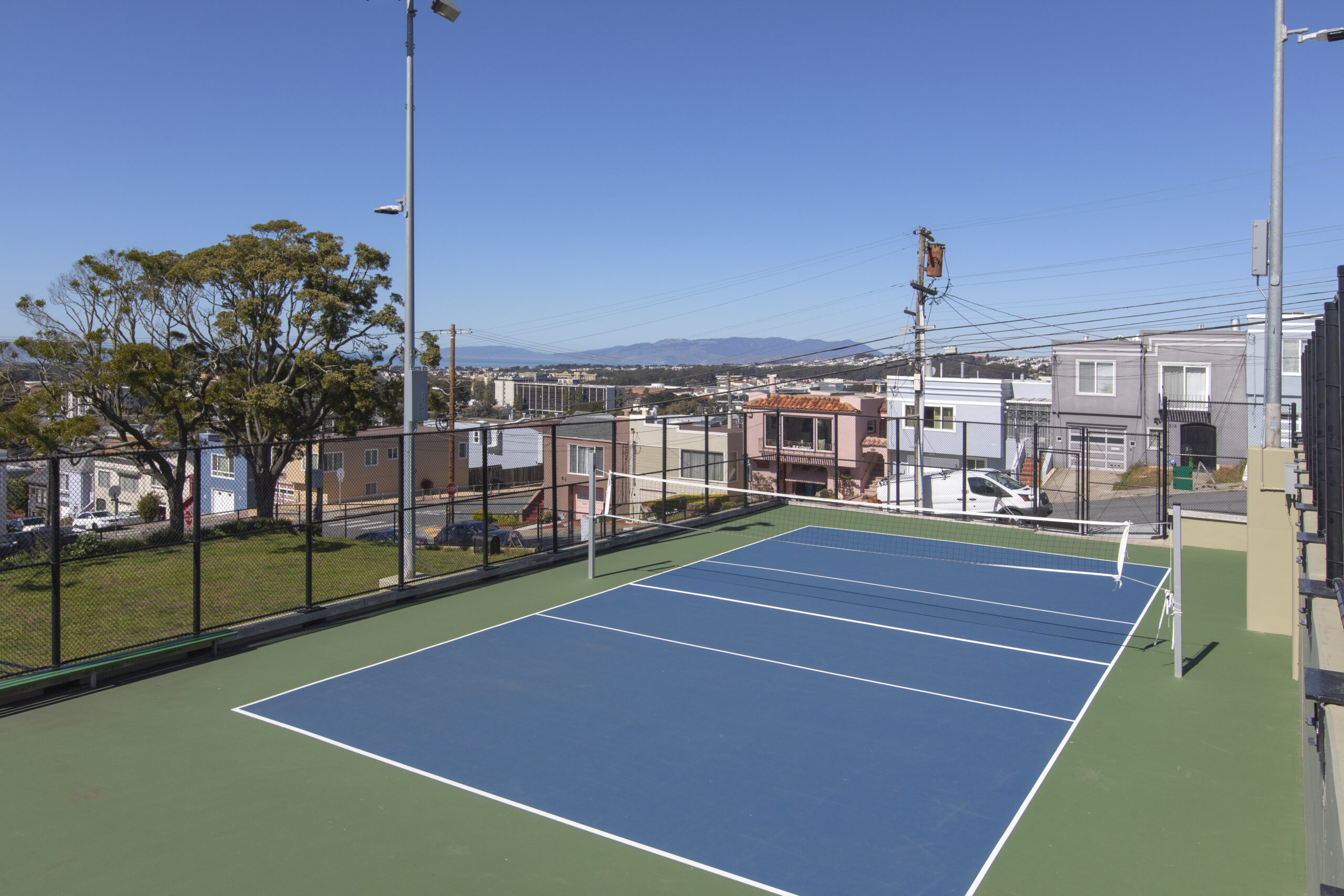 Located in the OMI (Oceanview, Merced Heights, Ingleside) designated area of San Francisco, Merced Heights is a small, twenty-two block neighborhood sitting on the steep hillside between Ingleside Terrace and Ingleside Heights. Although the hilly terrain may be a bit tough to walk, it does afford some great views. Merced Heights is a quiet residential neighborhood with an excellent cross-section of residents, from retirees to young families – and the occasional college student.
There is no commercial district in Merced Heights, but shops, services, restaurants, and cafes are close at hand, as are transportation and recreational opportunities. Stonestown Galleria is just a mile away and is as well equipped as any suburban mall. For the playground set (young and old), Merced Heights boasts two public parks. In addition to great views, Brooks Park has play equipment, BBQ pits, and a community garden on land donated by one of the original families to live in Merced Heights. Nearby, Merced Heights Playground comes complete with tennis and basketball courts, a grassy field, play structures, and a rec center. Commuters will appreciate the quick and easy access to public transportation (BART, light rail, and bus lines), making the commute into downtown San Francisco or other Bay Area locations simple and straightforward. State Route 1 runs along 19th Avenue for those who must drive, leading to points north, and I-280 is just minutes away.
Merced Heights was one of the last neighborhoods in the OMI to be built out. Although a few homes were constructed before World War II, the real boom came in the late 1940s and '50s. Most homes sit on uniformly sized lots (25' x 100') and come in various postwar architectural styles. Many homes in Merced Heights are single-family rowhouses similar to those in the nearby Sunset District, with a few older detached homes thrown into the mix just to keep things interesting.